Ploonge provides well-researched analysis, news and opinion about ongoing issues, technology, business, health and current affairs.
Our mission is simple: to help you enhance your experience with technology and allow you to fully enjoy it. This means that we are always ready to update you on the latest hardware and software news and to help you choose the best according to your needs.
The main goal of the blog is to spread the technology easily; even its design has been studied to be easily read and explored.
Whether it's rumours about new products, in-depth reviews of the latest devices, recommendations on the best-licensed apps to use and tricks that will help you get the best out of technology, you'll find it all on the blog.
About Author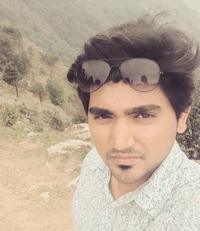 Hi!, I'm →Deepak Gupta, who loves to be in touch with gadgets all the time.
I'm a Bachelor in Computer Application (2012) and a user of different technologies just like you. I started blogging at the end of the year 2012 with inspiration originating from a small incident.
I always like to help others to make correct decisions while purchasing gadgets, recommend them useful apps, games, how-tos and much more. In fact, I enjoy helping others and want it to keep going on through this blog.
Contact us:
Write to us at dgdeepak000@gmail.com and we'll get back to you as soon as possible!
You can follow me on @twitter!
We look forward to see you soon.